Sri Lankan cricket team has arrived today
November 10, 2023 - 10:06 AM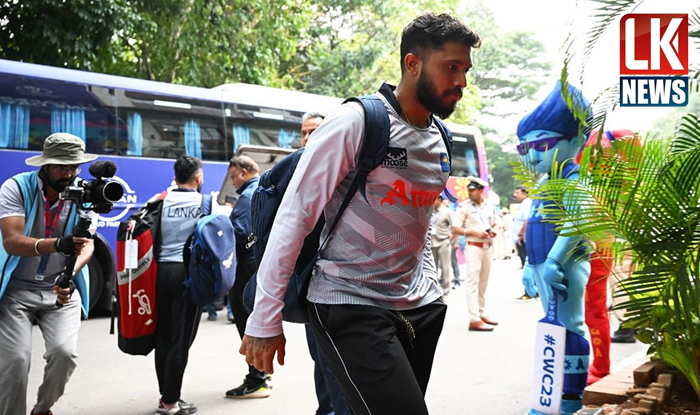 The Sri Lankan cricket team, which was kicked out of the 2023 World Cup ODI series, has arrived in the island today (10) at 05.05 in the mo ing.
It was UL of SriLankan Airlines from Bangalore, India From flight 174.
Several Sri Lanka Cricket officials had arrived at the Katunayake Airport arrivals terminal to welcome them.
Our correspondent mentioned that the players, coaches and officials of the Sri Lankan cricket team had arrived at Katunayake Airport.
Although a public bus was prepared for them to leave the Katunayake airport premises, many players left for their homes in their private cars and more security personnel were deployed at and around the Katunayake airport for them.
(lknews.lk)