Sri Lanka to the final battle of the Asia Cup
September 15, 2023 - 9:37 AM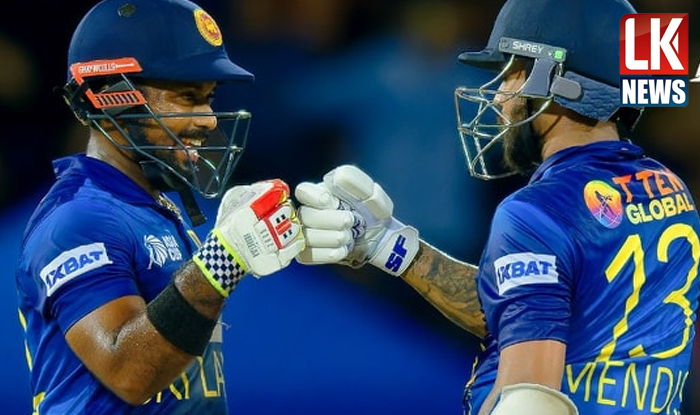 The Sri Lankan team qualified for the finals of the Asia Cup.
Defeating Pakistan by 2 wickets after that intense match.
The Pakistan team, who batted first in the match, collected 252 runs after losing 7 wickets in 42 overs.
However, as the match was interrupted by rain, the target to win the match was reduced to 252 runs in 42 overs according to the Dakwat Lewis theory.
The Sri Lankan team played the reply innings and managed to win the match by collecting 252 runs and losing 8 wickets at the end of 42 overs.
Accordingly, the Sri Lankan team will compete with the Indian team for the Asian Cup at the R. Premadasa ground in Colombo on Sunday.
(lknews.lk)